Best Social Media Marketing Training Institute in Gurgaon
Social Media Marketing (SMM), a form of internet marketing consists of various social media networks where you can achieve marketing communication and branding goals. Anyone can easily with internet access. Digital Drive 360 is the best and top Social Media Marketing training institute in Gurgaon. Digital Drive 360 provides you with the best Social Media Marketing training in Gurgaon.
Digital Drive 360 provides project-based industrial training which is necessary in the competitive world. Our trainers are highly professionals and can teach you with live projects as per the current industry standards. Digital Drive 360, top Social Media Marketing training institute in Gurgaon. Digital Drive 360 also provides you with the placement. Our placement team provides placements in top MNC's for you. Our institute also provides you with the study material (hardcopy, email, etc). You can also attend the online classes if you are not able to attend the offline.
So, Digital Drive 360 is the best place for you to avail Social Media Marketing training in Gurgaon with the flexible timings, placements, reasonable prices and so on. Also, you will have good infrastructure, high Wi-Fi, good environment so that you can train without having any obstacles.
About Social Media Marketing
Social Media Marketing, a powerful social media platform where you can connect with your audience to build the brand, to increase the sales, and to drive website traffic. Here, you can publish the content on your social media profiles to engage with the followers, to analyse the results and to run the social media advertisements. SMM was first started with publishing. Most of the industries share their content on Social Media to get traffic to their sites and to increase their sales.
First, you have to consider your business goals to start creating Social Media Marketing. To start a Social Media Marketing campaign, Social Strategy is a must. Let's see how to create an SMM strategy in easy ways.
Easily creating an a SMM strategy:
Establishing your objectives and goals is the first step to create a winning strategy. You have to make your goals which can be specific, measurable, attainable, relevant, time-bound.
Just align your social media goals with your overall marketing strategy which shows the value of your work and get executive buy-in and investment. So, start your SMM plan by setting goals for social media.
Know everything about your audience
Know about your audience and ideal customers, also knowing what they want to see on social is the key to create content that they like, comment and share. It is difficult to turn social media followers into customers for your business.
Know about your potential fans, followers, and customers as real people with real wants and needs to think clearly about what to offer them. You will get a valuable information by social media analytics about who your followers are, where they live, which language they speak, and how they interact with your brand on social. So, these helps you to refine your strategy and better target your social ads.
Most of your business competitors are already using social media, from this you can know what they are doing. Just make a competitive analysis which allows you to understand who the competition is and what they are doing well. You will get to know what are the expectations in your industry and which helps you to set social media targets of your own.
You can also about your competitors through social listening. If you track your competitors accounts and relevant keywords then you may notice the shifts in the way these channels are used. So, keep an eye on your competitors to evaluate your own goals and plans.
You have to look on what you have already done and what you have accomplished. Just think about what's working, and what's not? Who is connecting with you on social? Which networks does your target audience use? How can your social media performance compare to that of your competitors?
After gathering all this information, you can plan how to improve your results.
Set up new accounts and improve your existing profiles
Decide which networks you have to use and how to use them. Deciding which social channels to use then you have to define your strategy for each network. Just create a mission statements for each network which helps you to focus on a very specific goal for each account on each social network.
Get inspiration from social network success stories:
Find some inspiration through social network success stories and also check winners of the Facebook awards or the shorty awards. Just take any brand that is at the top of the social media game and know what do they do that compels people to engage and share their content.
Social media content calendar creating
Knowing where to share the content to get the maximum impact is very important. Social media content calendar contains the dates and times, where you have to publish the content on each channel.
So, plan your social media activities from images and link sharing to blog posts and videos. It has day-to-day posting as well as content for social media campaigns. Your calendar shows whether your posts are spaced out appropriately and published at the optimal times.
Test, estimate and adjust your strategy:
Social media strategy, a important document for your business, you can't even assume that you will get exactly right on the first try. By tracking your results, you may find some are working better than expected but some doesn't work.
So, track your social visitors as they move through your website in addition to the analytics. Then you can see exactly which posts drive the most traffic to your website.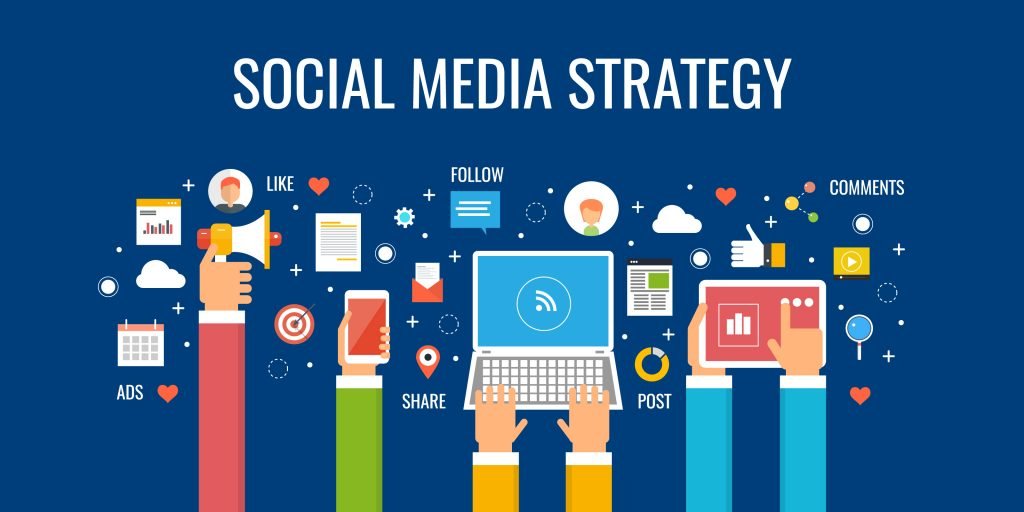 How can you achieve your goals through Social Media Marketing?
With the help of Social Media Marketing, you can achieve your gaols like:
Increasing the website traffic
Building conversions
Creating a brand awareness
Having brand identity and positive brand association
Improves the engagement with targeted audiences
Some Social Media Marketing tips for you:
Plan Social Media Content
Relevant Social Content
Creating a Brand Image
Promoting content on Social Media
Sharing the links
Track your competitors
Checking analytics for success
Which Social Media platform is best for marketing
Let's see how to use the social media for marketing according to each platform's unique user base and environment. Most of the Social Media Platforms are Instagram, Twitter, Facebook, YouTube, Snapchat, Pinterest, LinkedIn.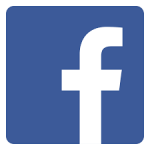 It requires an active social media marketing strategy. You can start by creating a Facebook business page. Visual component, a key aspect of the Facebook experience, so be careful to the layout.In the world, there are over 2 billion users and Facebook provides the advertisers with an unparalleled opportunity to reach virtually anyone and everyone.
Running a Facebook ad directly into a high converting landing page offering some variety of a free lead magnet or bundle product is the most common used model. Look at some examples of content for social media advertising campaigns.
Whitepapers
Product coupons
Limited time offers
Free shipping
E-books
Sitewide discounts
Giveaways
You will get leads with a targeted autoresponder that introduces them to your brand and products.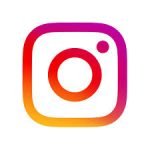 Instagram has more than 500 million monthly active users and commands one of the highest audience engagement rates in social media, 58% higher than Facebook and 2000% higher than Twitter. It can sell the products which are visually appealing. Those who can incorporate visual media into their campaigns can perform best on this social media channel. Instagram ads can link directly to a product page or can link to other landing page, allowing for direct engagement with your products.
For the users, Twitter provides unparalleled access so that you can connect with both niche and mainstream influencers. Twitter is the most popular social media platforms with 328 million monthly active users. For organic engagement, Twitter is still a viable network. You don't need to pay to reach their followers, that enhance the platform value even when running paid ads.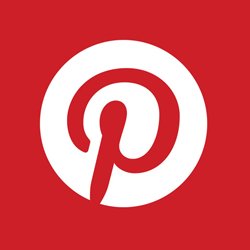 Pinterest, a unique and looks like Instagram but it is highly targeted toward women with an 81% female user base. Instagram hosts 175 million monthly users. With this, engagement is high, images are built around custom product creation, Users uses this platform to find purchase creative products. Ecommerce retailers loves the Pinterest highly targeted search engine and use Pinterest ads to promote their brand and products.

It is a unique social platform that revolves primarily around the B2B market. LinkedIn has over 227 monthly active users and split between male and female users. You can find the highest average disposable income with 75% of LinkedIn users earning $50,000 per year or more. You can find the highest quality leads, particular in certain industries.
Snapchat, a new platform to emerge on the scene as a competitive force with 301 million monthly active users. Snapchat is a viable advertising platform with a highly active user base.