Digital Marketing
Internship

Top Digital Marketing Internship Websites in India
Nowadays, everything has become digital. Most businesses have shifted base online. Especially amid the pandemic, businesses are severely affected, and there is no other option left but to make them digital. This way, you can approach the customers directly without any interference – through digital marketing. You need to have a basic knowledge of SEO(search engine optimization) and how it works. Once you get familiar with online marketing, you can operate from anywhere in the world. Digital marketing involves e-mail marketing, social media marketing, blogging, website design and development, content writing, etc.

To get a good knowledge of this field, you can take a Digital Marketing Course from a Digital Marketing Training Institute online. An internship will give you hands-on experience in the field of digital marketing. This will provide you with real-world experience in marketing campaigns, which can help you later in any job.
It is one of the biggest platforms providing internships to the youth. It has the biggest database of companies and students, which allows you to get an internship of your choice. Since many students have enrolled with Internshala, there is a fierce competition to get placement. However, with an excellent digital marketing course, you can sharpen your skills and land the best internship via the website.
One of the biggest social media platforms for professionals, Linkedin, is quite popular with corporates too. It has always been the best platform to get an internship. You have to enter the keywords in their search bar for relevant vacancies and apply filters to get the best results. You can also use it for work from home options. Thousands of options are available here according to your needs and capabilities. You have to make an account on LinkedIn and then choose the field you want to apply for. Keep a resume handy, as you might be required to upload that.
As its name suggests, many people think this website only provides full-time job opportunities for job seekers. But people don't know that it is also one of the best platforms that offers internship opportunities. You have to search for specific keywords related to internship opportunities in it. For Example, if you are looking for a Digital Marketing Internship, you have to type it in the search bar, and you get the relevant results accordingly. You have the facility of selecting your preferred options – work from home, part-time, and full-time as well.

Most of your business competitors are already using social media, from this you can know what they are doing. Just make a competitive analysis which allows you to understand who the competition is and what they are doing well. You will get to know what are the expectations in your industry and which helps you to set social media targets of your own.
You can also about your competitors through social listening. If you track your competitors accounts and relevant keywords then you may notice the shifts in the way these channels are used. So, keep an eye on your competitors to evaluate your own goals and plans.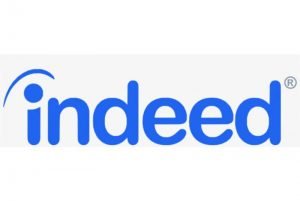 This is one more website where you can apply for a Digital Marketing internship. Here, most of the posts regarding internships are available globally for all the users, and anyone can opt for it.You can select your preferred choice from the dropdown menu. This way, you can easily apply for an internship best suited for you.
Digital Marketing interns are quite in demand these days. Corporates are willing to also offer them an on-roll permanent position if they do exceedingly well in the internship period. A good internship experience will be an add-on not only for your resume but also for your skillset.
This improves your chances of landing a job within the same field. Getting an internship certificate and 'Letter of Recommendation' is a bonus for everyone seeking a digital marketing career.